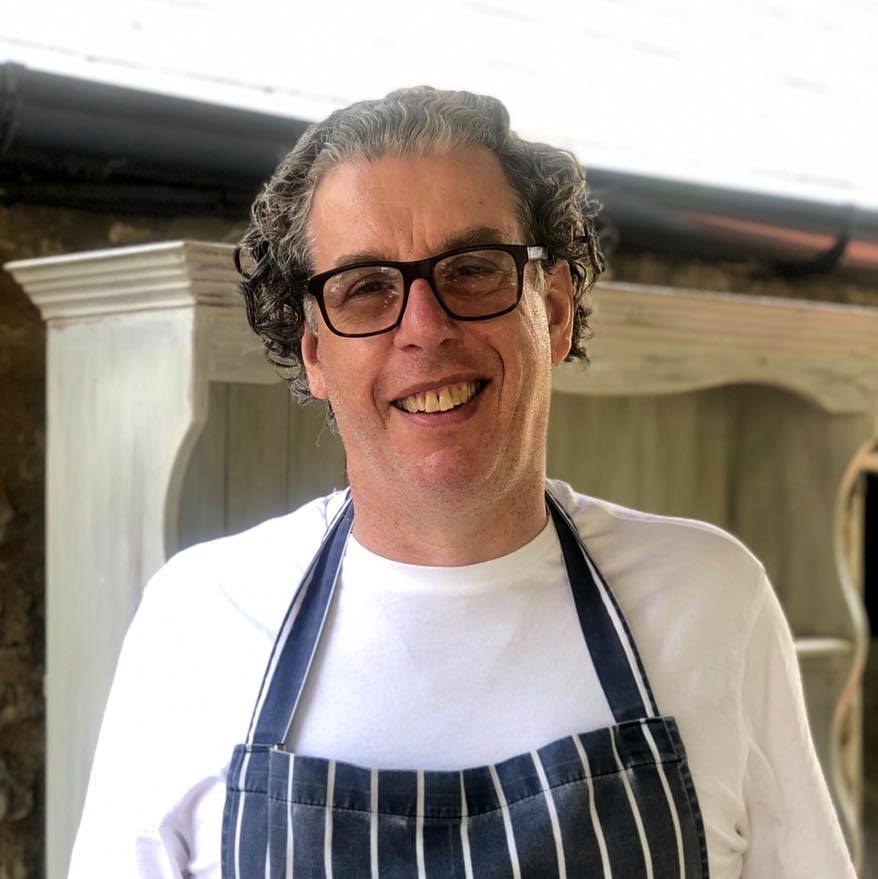 Bryn Jones
"…a modest but extremely accomplished chef-patron. Bryn cooks delicious food with a minimum of fuss and maximum flavour."
by Rev. R.S.
Bryn Jones is an award-winning Chef Patron with more than 30 years of experience.
Before Bryn took over The Oxford Arms dining pub in 2003 he was a Co-founder and Operations Director of The Gourmet Village Inn operating six successful restaurants in London for more than ten years. Later he sold his business to Pizza Express and moved to Oxfordshire.
Soon after he opened The Oxford Arms in Kirtlington village he was included in the main entrances of the most prestigious International food guides like The Good Food Guide, Sawday's , AA Pub Guide, The Good Pub Guide and others.
A lot of very positive food critics reviews in the regional and national papers.
Recently (in June 2019) The Oxford Arms was included into the best 500 UK's places to eat and drink by Sawday's Great British Pub Guide. 500 best pubs are just only 1% of the total number of pubs in the UK, therefore, we are very proud to be in this prestigious list.
Bryn's rules are very simple:
We serve good, honest food with a minimum of fuss and a maximum of flavour.
We don't serve anything but soup in soup plate.
We do serve more than 85% local produce.
We serve exactly what is been described on our menu: sometimes more but never less.
We do look after you from the moment you arrive to the moment you leave.
Bryn loves what he is doing, otherwise it would be impossible to stay for so long in such challenging but very exciting industry.
In our previous establishment
– The Oxford Arms Dining Pub in Kirtlington, Oxfordshire –
we were awarded and recommended by
Good Food Guide (2015 – 2021) – Local Gem – "…A fixture in the village since 2003, Bryn Jones's characterful 19th-century pub is everything a village hosterly should be…"
Good Pub Guide (2009 – 2021) – Recommended and approved "…Civilised and friendly stripped-stone pub with enjoyable food using local produce and good wine choice.."
Alastair Sawday's. Pubs & Inns of England & Wales. Special Places (2008 – 2021) – We have been included into a special edition "One of the best 500 pubs in the UK among 48,000 pubs by Sawday's", being among the top 1% Nationwide is a great honour.
The Telegraph – featured as one of the two pubs in Bicester area
The Oxfordshire Cook Book – One of the Best Pubs in Oxfordshire among 10,000 restaurants in Oxfordshire and featured a recipe by Chef Patron Bryn Jones of Natural smoked haddock and leek tart